International netizens competed to show off their 'very delicious' shellfish meals during the Covid-19 seasons
Since the outbreak of Covid-19, isolation has become extremely familiar to people around the globe. Infected or suspected cases will be isolated separately to prevent the risk of infection to the community.
During the isolation period, you will be checked regularly and replenished with healthy and attractive meals no less than the goods. Just take a look at the isolation meals of countries around the world to see, make sure that every dish makes you "drop saliva".
1. Japan
A hearty Japanese isolation meal consists of seaweed, cup noodles, smoked ham sandwich, water and yogurt.
Diamond Princess Cruise is a key isolation point in Japan. The quarantined people here are served 3 meals a day, each meal is different and really delicious.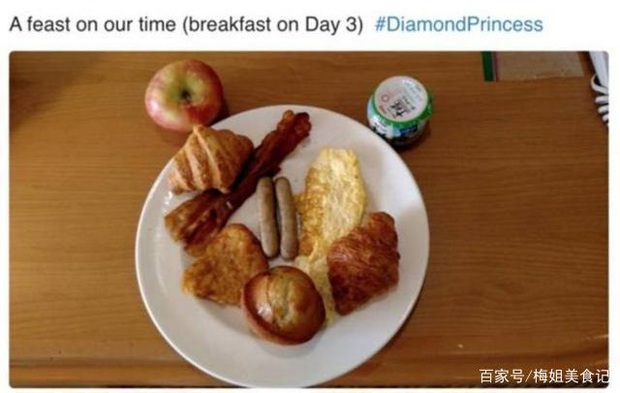 Breakfast on the Diamond Princess cruise on the 3rd isolated day, including bread, fried eggs, bacon, apples and drinks. It looks like breakfast in a hotel.
2.America
A quarantine area in the US directly hosted an outdoor barbecue, complete with dishes such as fried chicken, skewers, beef, sausages and bacon. Despite being in isolation, Americans still choose oily and high calorie dishes.
In addition, there are additional ready-made salads to supplement nutrition for isolated people.
3.Korea
Bento boxes of beautiful Korean dishes are served to the isolated people in this country. The dishes include kimchi, fruits, rice, vegetables, meat and even grilled eel.
Another isolation meal for Korean students, including raw seafood, fried chicken, kimchi, mixed vegetables served with rice, fruit, soup and soft drinks.
4.Chinese mainland
Breakfast at Hoa Than Son Hospital, China often has meat dumplings, rice, porridge, chicken eggs and milk. Lunch, dinner, and late night meals all include 4 dishes with fruit and yogurt.
Lunch is equally delicious, including chicken, bean skin, vegetables and rice.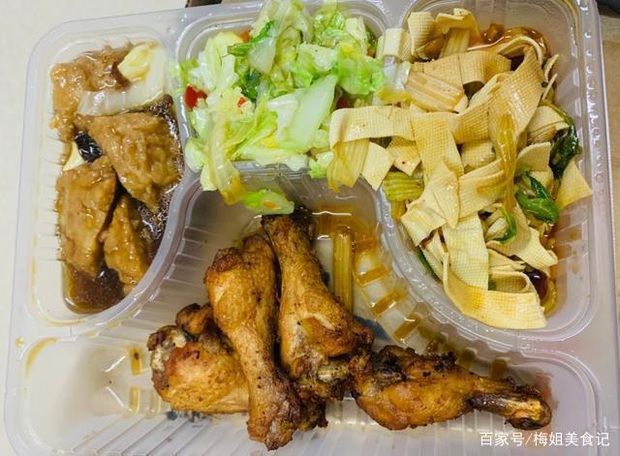 Both patients and physicians were served the same portion of the meal, but the patients' portions were less oily and less salt. In addition, only dishes that are hot enough (reaching 70 degrees C or higher) can be taken away.
The picture below is a standard meal of Phuong Thuong Hospital, Wuhan. Each meal includes 1 savory dish, 2 vegetarian dishes with fruit, milk and snacks.
Dinner includes 3 salty dishes 1 vegetarian dish, looking over just want to "drool".
5.Hong Kong
Hong Kong quarantine workers are served 3 meals a day, with many attractive and frugal options such as tomato sauce, fried cabbage, cauliflower and carrots.
There is also a table to fill out the request to choose your favorite dish.
6.Vietnam
Since the outbreak of Covid-19, super-attractive dishes in quarantine areas in Vietnam have been posted continuously on social networks.